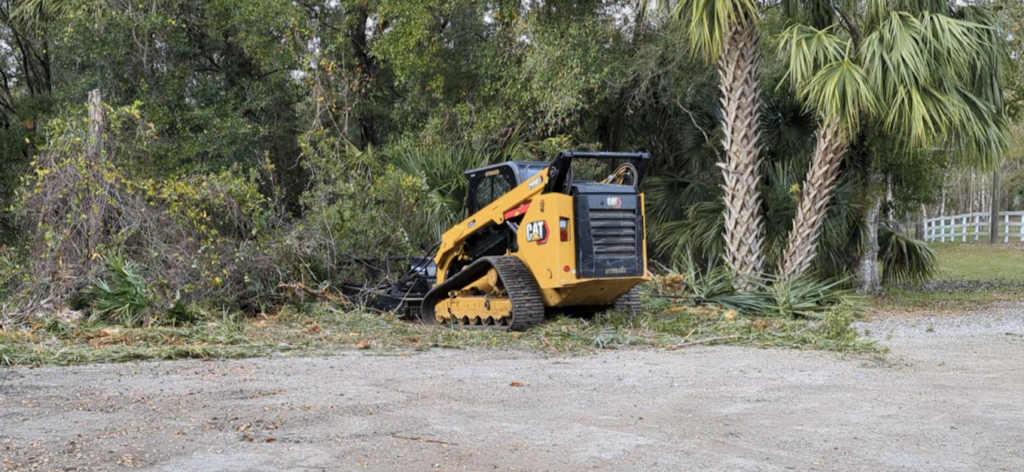 Heavy Equipment Services brought to you by LawnCrazy
At LawnCrazy, we understand that preparing your land for your dream landscape can be a daunting task, but we are here to make it easy and stress-free. Transform your land into the dreamscape you've always wanted with removal of trees, stumps, brush, stones, and other obstacles. Our team uses the latest tools and techniques for efficient and precise results. We offer commercial land clearing services that free up the area so you can start designing your dreamscape.
Our Services Include
Land clearing: Removing underbrush including palmettos, scrub trees, palms trees, vines, ferns and more.
Driveway clearing: Creating new access or improving access
Tree / Palm Tree Planting: One tree or hundreds of trees we can help get them in the ground
Field Mowing: Scheduled clearing or one times needs knock down that overgrowth to keep it in check
Debris Clean-up: Remove old debris vegetation, dilapidated buildings or structures
Construction Services
Gravel Driveway Install: Clearing, leveling, and material installation
Site prep / House Pad Prep
Raking: Removing roots and and underground vegetation
Deck / Concrete patio / Driveway Removal
Hauling Services: Rock, dirt, and more
From start to finish, we'll work with you every step of the way, ensuring your needs and expectations are met. Our commitment to customer satisfaction is unmatched, and we're dedicated to delivering exceptional results.
Contact LawnCrazy today to schedule a consultation and bring your dream landscape to life!